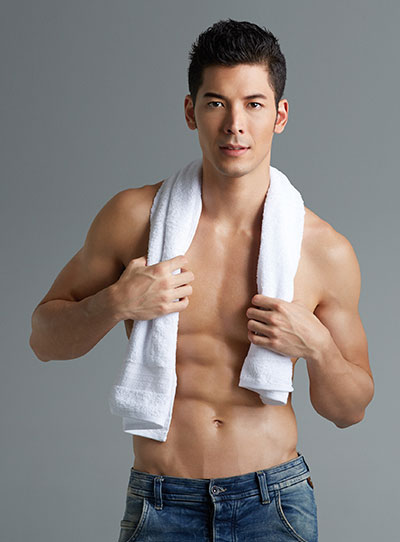 Firm, Lift & Tone Muscles & Tissues
Tri Active Body Sculpting Therapy
Tri-Active Body Sculpting Therapy combines the effects of scrub, vacuum massage, active serum and mask to provide a complete action on fatty tissues, blood and lymphatic circulation. Results are quick and visible after a course of treatments, with a more sculpted body and toned skin.
Key Benefits:
Improves cell metabolism
Eliminates toxins
Inch loss effect and toning
Treatment Duration: 1 hour 10 minutes
---
RF Precision Sculpt
RF precision sculpt is proven safe and effective to help fat reduction. Through high frequency mono polar radio frequency, deep tissue will be heated to a temperature of 40°C to 42°C to inducing fat combustion and collagen synthesis, for a toned body.
Key Benefits:
Induce fat combustion
Fat reduction and collagen synthesis
Treatment Duration: 1 hour
---
Body Treats
Smart Glove Massage
Smart Glove Massage provides instant result. A silicon massage glove is used to contour, stimulate metabolism, break up fibrous congestions and enhance circulation of the skin tissues. The multiple minute protrusions on the glove are shaped, sized and spaced to such precision to maximize the biological effect while causing no injuries to the skin. The silicon material makes the contact feels soft and comfortable, like a second skin and non-allergy causing. Smart Glove Massage not only helps you to slim but also resulted in healthy glow in skin.
Key Benefits:
Contours and stimulates metabolism
Breaks up fibrous congestions
Enhances circulations
Treatment Duration: 20 minutes
---
Body Treats
Seaweed Thermal Therapy
Seaweed Thermal Therapy emphasizes on providing a relaxing and well-rested experience. By using seaweed thermal blanket, it promotes inch loss, strengthen muscles and reduce body fats without causing dehydration. In fact, it recharges the body with essential vitamins and minerals.
Key Benefits:
Promotes inch loss
Strengthens muscles
Reduces body fats
Treatment Duration: 30 minutes