Our body shape represents the state of our health as well as personal image. For men - flabby, stubborn fat are usually accumulated around the tummy area which is harder to shape using conventional slimming methods. Over time, fat accumulation may impact health, causing problems such as diabetes, heart disease, high blood pressure, osteoarthritis, sleeping problems and of course, lower the male attraction factor.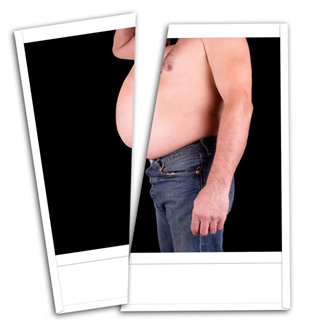 There are many indicators to gauge body health. A popular method is the Body Mass Index (BMI) which measures relative size based on body weight compared to body height. It is based on the following ratios:
Underweight : Below 18.5
Normal : 18.5 to 25
Overweight : 25 to 30
Obese : Above 30
A healthy, normal BMI ratio from 18.5 to 25 usually complements a toned body shape. If your measurements are not within this range or you desire to improve your body shape further, this can be achieved at the Men's Skin Centres where programmes are tailor-made to every customer's needs. With regular therapy, you can eliminate toxins from the body, remove stubborn fat, improve body metabolism and blood circulation and achieve a healthy and toned body with firm, lifted muscles and significant inch loss.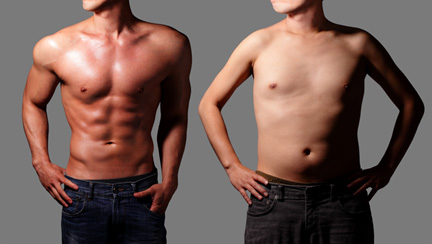 The customised body treatment programmes administered by professional consultants incorporate a multi-tier systemic analysis and treatment:
Professional consultation
Pre-treatment detailed body composition analysis
In-body Analyzer Professional consultation focusing on dietary habits, lifestyle and causes of fat accumulation.
Body toning services i.e. tummy tuck, hair removal, body wraps and special therapy equipment.
The leading name in men's skincare and body grooming
Men's Skin Centres is the one-stop personalised grooming centre exclusive for men, providing a comprehensive scope of skincare and body treatment services with the assurance of a total wellness experience. Our well-trained consultants are ready to help you feel great and look great, from top to toe.